Tournament Previews and Results Posted Here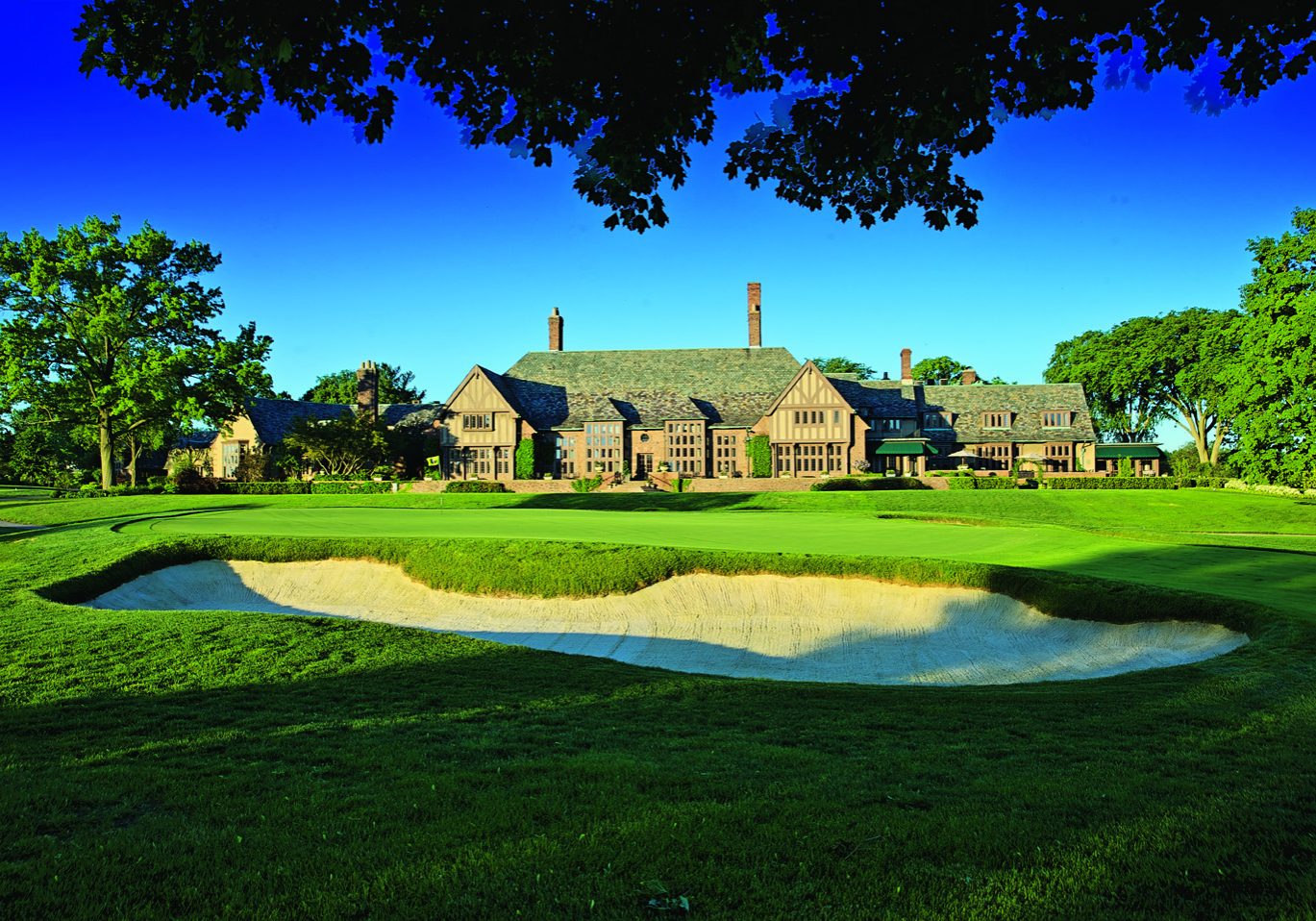 Monday, August 17 Country Club of Detroit
    CCD was able to reschedule us after the May rain-out and 120 golfers enjoyed our return to tournament competition and sit-down dining on their beautiful clubhouse patio.
Jeff Kersten and Dave Ukrop (Inverness) won flight I with a gross (71). Frank Sheckell and Mike Savoie (Oakland Hills) took flight II with a net 62. Jack Fowler and Ken DiLaura were the flight III winners with a net 66.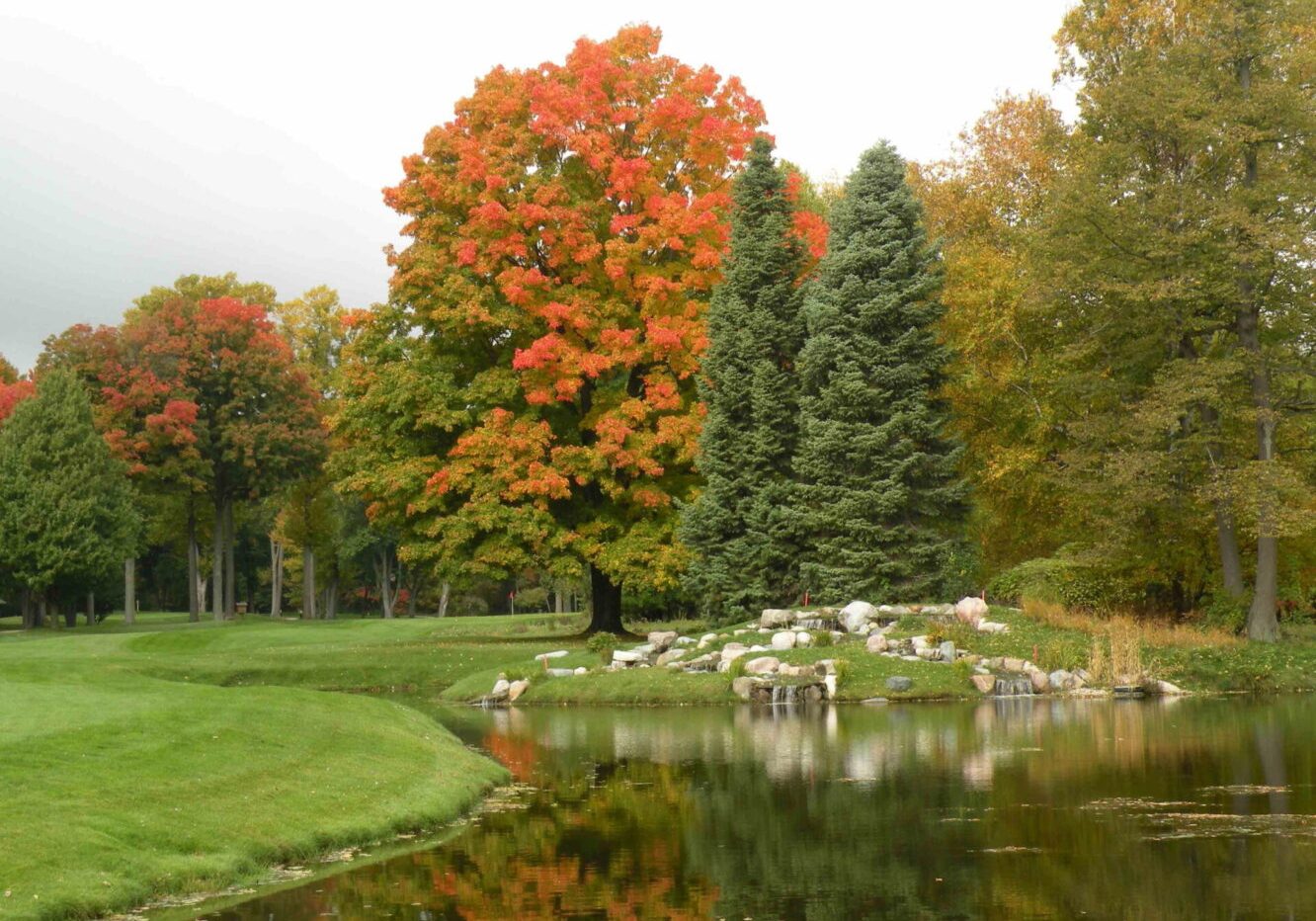 Monday, June 22
Port Huron Golf Club
One of the nice surprises we try and include every year on our schedule. Port Huron is a classic shot-makers design, with Colt-Alison influences, meticulously maintained and always a gracious host to the Michigan Seniors.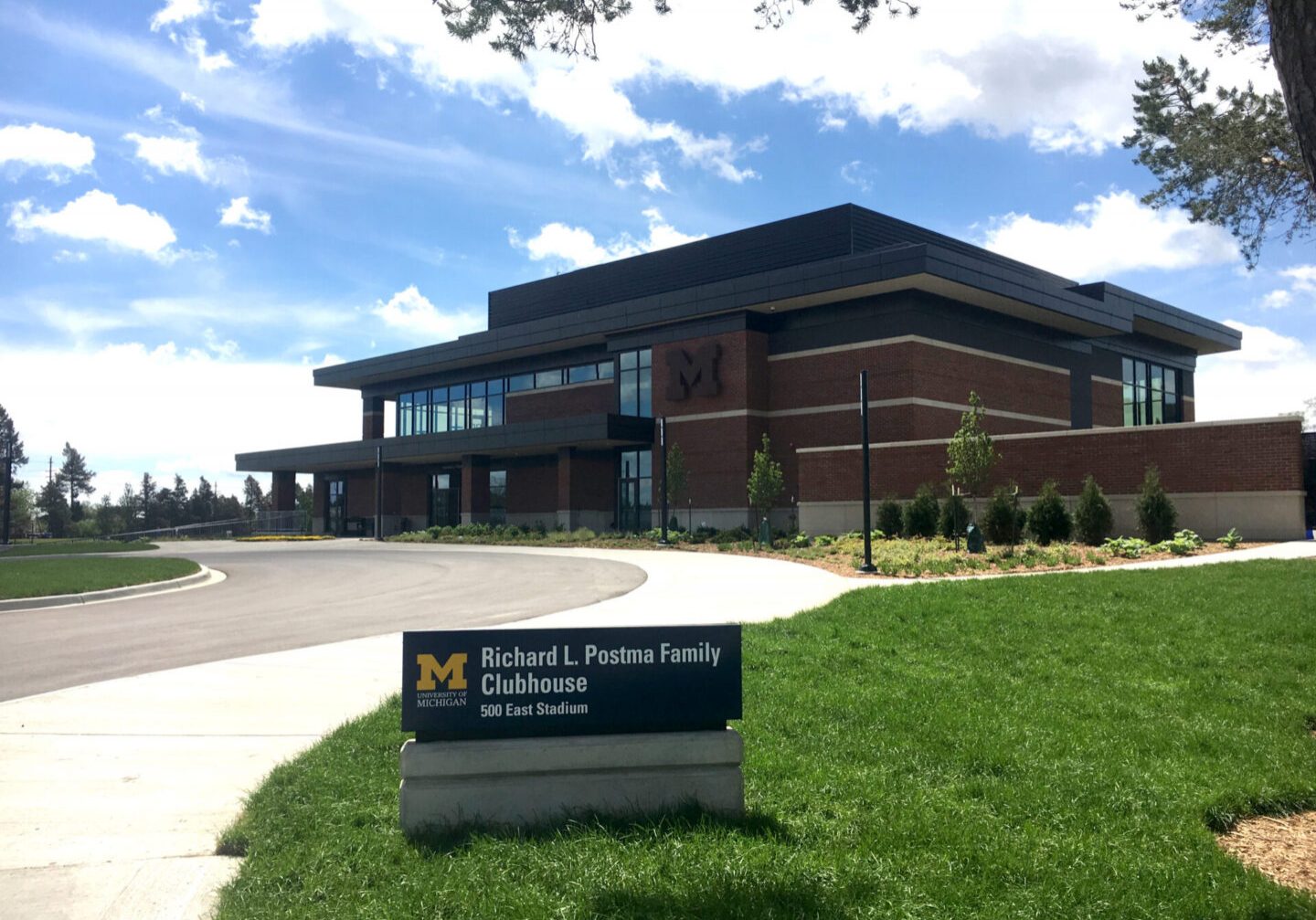 Monday, July 13
University of Michigan
The Stadium Course was designed by the legendary Alister MacKenzie in 1931, just after his design of Crystal Downs. In 2017, the 23,000 square foot Richard L. Postma Family clubhouse was added making this an ideal golfing and gathering spot for the Michigan Seniors.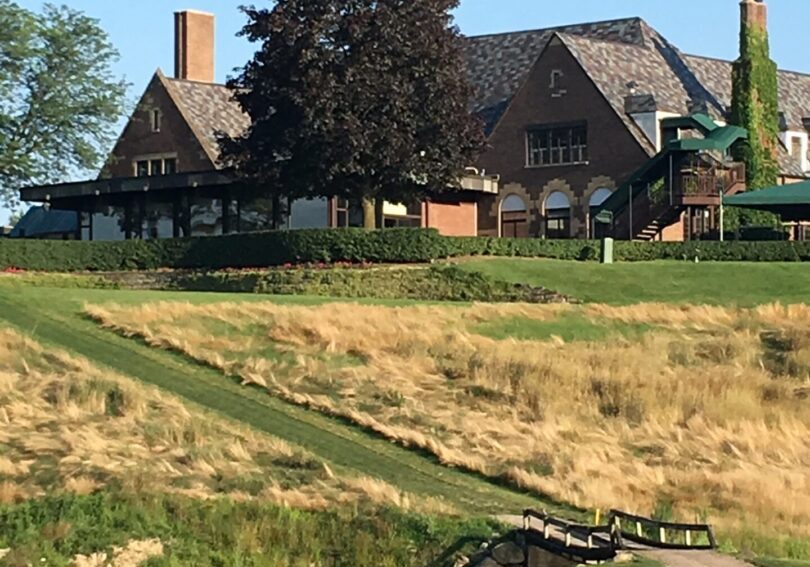 Monday, September 21
Birmingham Country Club
Our 97th season concluded at the spectacular Birmingham Country Club. Once again a full field, terrific hospitality by the host club and enthusiastic competition highlighted by the first hole-in-one of the season by Russ Vergin (hole # 11). In the team competition Steve Noble and Tom Rutledge took low gross (73); Keith Nast and Gary Glotzhober (Pine Lake) were the winners of flight-two (net 64); and Joe DelBrocco and Frank Nehr captured flight #3 with a net 64.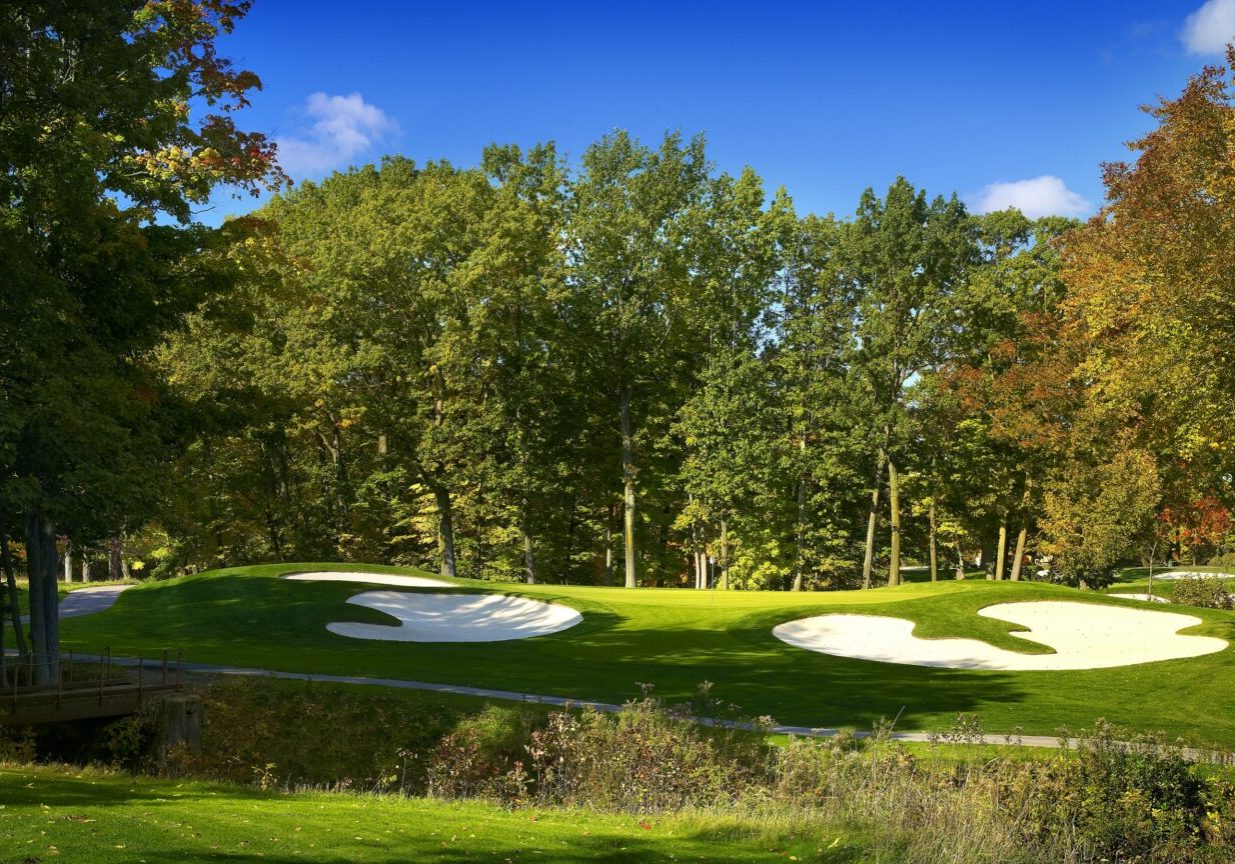 Sunday-Monday, August 23-24
Egypt Valley & Point O' Woods
A great weekend of golf for 72 Michigan Seniors on two of Michigan's finest courses.
Sunday at Egypt Valley Dick Wunderlich (Travis Pointe) & Greg Schwartz, Jr (Oakland Hills) took low gross with a 71. Randy Secontine and Bill Pierson (Red Run) won flight II (Net 64). Ed Bernacki & Bob Ellwood (Detroit Golf Club) (net 63) won flight III and the Carr brothers captured flight IV with a net 61.
At Point O Woods, Bill Fay and Pat Murphy had a gross 73. Dave DuMouchel and Tom Cranmer won a flight II tie-breaker with a net 65. Tony Gholz, Jr. & Denton Wolf took flight III (net 65) and Marv Daitch & Art Liss (Franklin Hills) won flight IV (net 63).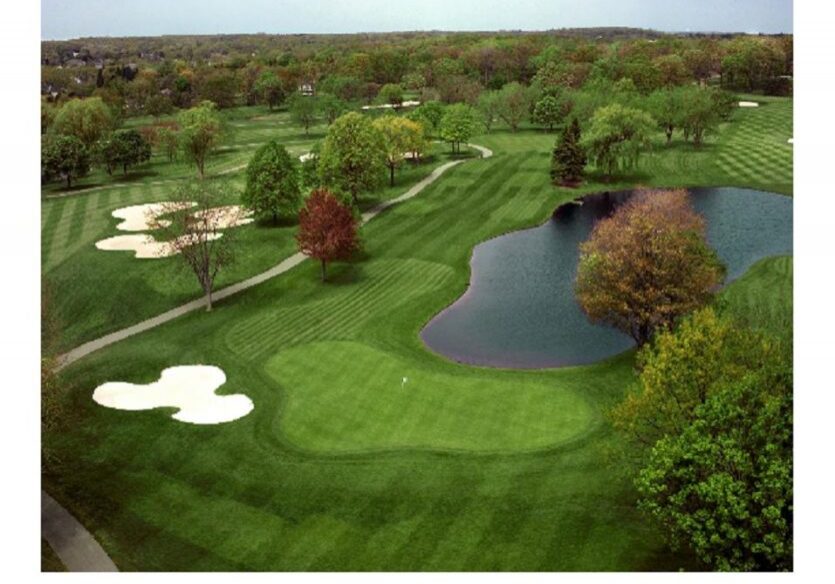 Monday, September 14
Tam O' Shanter Country Club
Tam O' Shanter played host to 120 players on one of our classic Michigan fall days. Scott Bitters and Pat Manick won low gross with a 70. Joe Bellanti and Larry Shoemaker (Walnut Creek) won flight 2 with a net of 65. The Carr brothers-Bob and Warren (again) took flight 3 with a net 59.